ThinkAutomation is a business process automation (BPA) solution designed to automate on-premises and cloud-based business processes that are triggered from incoming messages. Messages can be received by email, database records, webhooks, web forms, SMS messages, Teams messages, documents, local files and other messages sources.

When a message is received, ThinkAutomation automatically executes one or more Automations. Automations are created using an easy to use drag-and-drop interface to run simple or complex processes.

Automations can parse and extract data from incoming messages and perform multiple business process actions. Actions can include: updating company databases, CRM systems and cloud services, sending outgoing emails, Teams & SMS messages, document processing, custom scripting, integration and much more.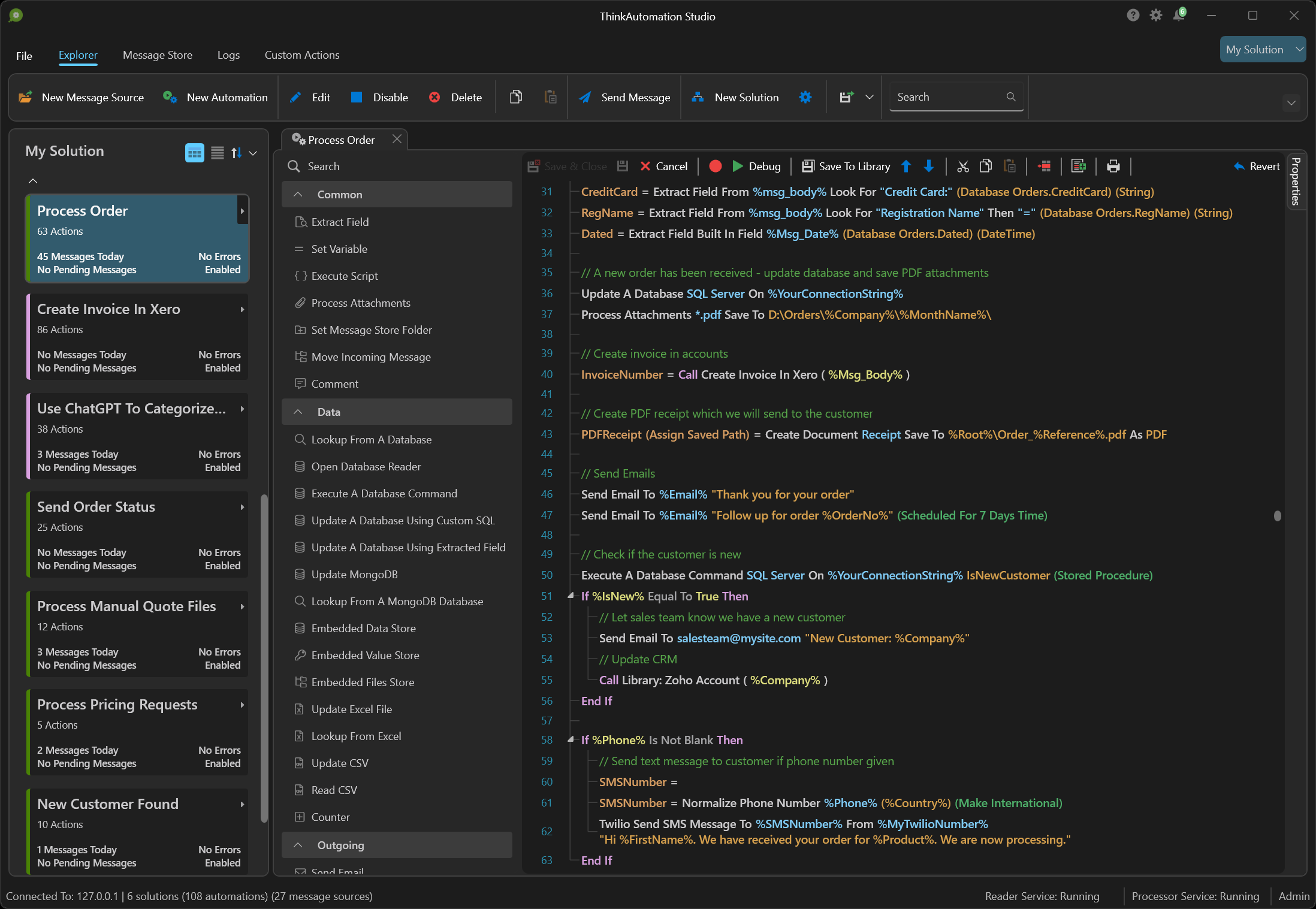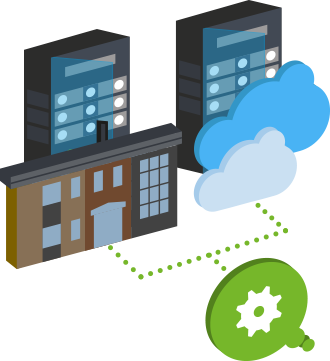 ThinkAutomation is designed to handle any business process - locally and in the cloud. The built in IDE provides low-code workflow creation of simple and complex automations. ThinkAutomation can work in any application, on any scale required.
Develop the automations that work for you. With ThinkAutomation, you get an open-ended studio to build your automated workflows without volume limitations, and without paying per process, licence or 'robot'.